The dark knight rises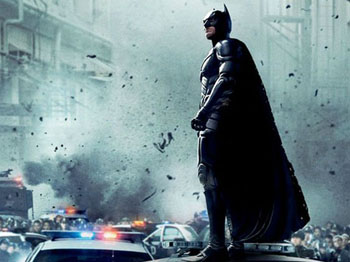 The dark knight rises was a superhero film and game directed by the one of the best director Christopher Nolan. The screenplay of the film was done by Nolan along with his brother Jonathan Nolan. This film features the Comic character of DC, Batman. The dark knight rises is the final and third part of the Batman film trilogy of Nolan on base of this film was also created this game. The film was starred by Christian Bale as the Batman, Anne Hathaway as Selina Kyle. The music of the film was done by Hans Zimmer, the music got the most important identity in the movie. The film got distributed by Warner Bros Pictures.
The film starts in the way that after the death of Harvey dent, almost in eight years the entire crime of the Gotham city was eradicated by the police force with the power granted by Dent act. Due to the story framed against Batman after dent's death, bale's feel of guilty made him inactive and hidden from the society. Thus the batman seems to be retired from his activities. In this film Nolan introduces a new enemy Bane, whose motto is to destroy Gotham city using a thermonuclear weapon.
Wayne enterprises new invention for sustainable energy project using fusion reactor, was planned to shut down since it can be used as nuclear weapon. Blake and Gordon encourage Batman to return. Alfred Pennyworth informs Bruce that Rachel Dawes loves Dent and not Bruce, and he resigns after his attempt failed to dissuade him. Then the most interesting is again the fat wheeled motor bike of Batman, the stunts are awesome. After Bruce again turns to Batman, the movie goes with lot of unexpected twists and turns. Bane was a bit uninteresting, his role has a huge responsibility but yet the performance was not to that extent of our expectations.
Then the most lucid scene of the film will be the death well scenes. It clearly tells even a super hero needs some tiring skills to achieve what he need, the pellucid mind and self confidence will always make one to stand on the peak. Because, it have been narrated in the way that Bruce fails when he believed on the string to which he s connected, but to be successful we should believe us and not others. Then after his escape from the well, he enters the Gotham city which was almost made remote by Bane. There Bruce's trusted tate stabs batman when, Bruce subdues the bane. Then batman flies in helicopter with the bomb that can be dismantled and he sacrifice his life. Thus after this the batman was praised as a real hero of Gotham city. Who want to continue with Batman story can read latest games news on gamesasgames.com.